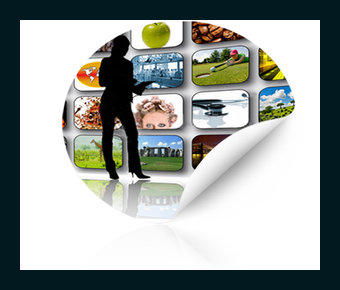 Free Themes
Up to 12 Static HTML inner sides
Logo provided by clients available
Homepage banner slideshow
Contact Form - sent details to an email
Upload the site to your URL (domain)
Search engine friendly design
Link to social networking sites like Facebook, Twitter, LinkedIn, etc.
Responsive mobile version? (Optimized to work on smartphones and tablets)
Integration with Open Source CMS (WordPress)
Other pages even add and edit.
Newsletter
Training
899,00 EUR
Classic Web Design 
Here you can easily manage the content of your website on your own.
All our websites are on the WordPress or Joomla platform. WordPress or Joomla is an open source content management system (CMS), which is very popular worldwide because of its simplicity and ease of use. CMS is something, is that we include in all our websites, whether you ready to go to a website, or opt for a custom website for you. They find use and maintenance of the website very easy in the long run.
What is a CMS site?
In simple words, CMS websites, you can manage or easily publish content on your site by managing the administration area of ​​your CMS website and your website content with an intuitive and easy-to-use control panel. No technical knowledge or programming knowledge is required to do so.
A Web Content Management (WCM) system is a CMS designed to simplify the publication of web content on websites and mobile devices - in particular, to create what content creators, transfer and manage content.
Who needs a CMS site?
Anyone with a website that they are being updated on a daily basis and do not want to make their web designer every time they updated anything on the Site must must be performed.
What are the contents that can be updated on a regular basis?
Content in the form of news, articles, announcements, blogs, articles and photo galleries, etc.
WordPress or Joomla is one of our favorite open source software we use to create stunning websites. We like it because of its simplicity and intuitive admin panel which is very easy to use. Also, there are thousands of plugins for almost anything you can imagine available. Plugins to extend the core functionality of the CMS software and helps add more features and functionality to your CMS site. Plugins can only be downloaded through the touch of a button and incorporated into your site. Plugin allows you to view your twitter tweets, create a social network that are YouTube videos, make money blog, flash gallery, etc